Saturday, November 22, 2008
Posted by Vincent Ferrari in "Apple Talk" @ 10:26 AM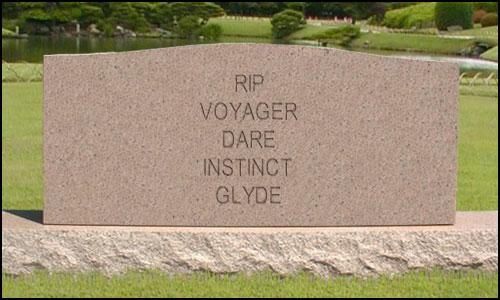 The LG Voyager. The Dare. The Samsung Glyde. The Samsung Instinct. The T-Mobile G1.
They've all come and gone quite quietly, haven't they? For all the marketing hype about the Instinct and Sprint's absolutely gigantic ad campaign, it's gone nowhere. The LG Voyager? Touch may do more on the nation's largest 3G network, but if no one has the phone, they'll never know. The Dare? Never actually seen one in the wild. The Glyde? Almost every gadget site that reviewed it said it had the worst browser they had ever seen on a phone. The G1? Niche for now, and way close to "slapped together with duct tape" to be taken seriously (although honestly, I do expect that to change in the coming months).
And now we can add the BlackBerry Storm to the list. Congratulations tech press; you've invented yet another "iPhone Killer." Read more...
---